The WaterPORT Day Tank provides vehicle-mounted pressurized water equipped with a convenient spray nozzle and 8ft hose. Secure the tank to your vehicle with the included trailer hitch mount. Fill with a garden hose to quickly pressurize 3.8 gallons of potable water. Or use the large fill cap to pressurize with a built-in pump. It's easy to grab and go with the convenient carrying handle.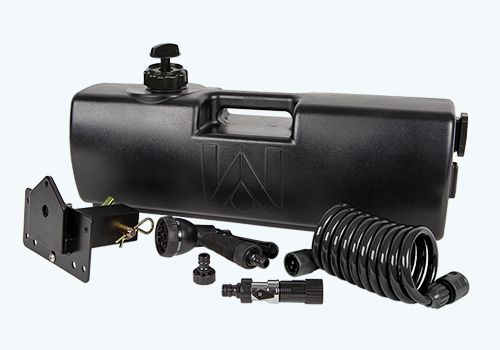 THE FEATURES YOU NEED
3.8 gallon self-pressurizing WaterPORT Day Tank
8ft TPV approved hose with disconnects
9 pattern spray nozzle gives 3.5 to 15 minutes of spray time
Pump cap allows you to repressurize anytime
Large fill cap means you can add ice
Schrader Valve for remote pressurization
Ergonomic handle for easy carrying
Mounting system for tow hitch included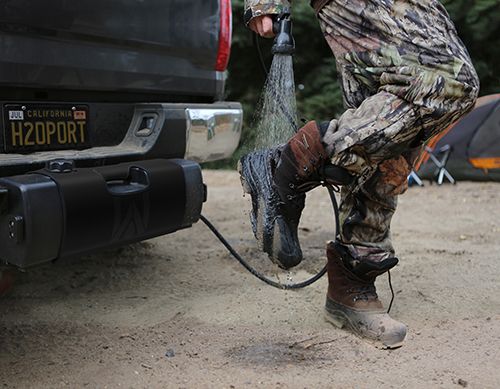 This is our easiest and most accessible mount location.
Mounts in seconds to any standard 2" tow hitch.